Narcade is a mobile game development studio from Istanbul, founded in 2011. The Narcade team readily shares their experience with beginning developers and helps them at the initial stages: company employees act as mentors in a program for beginning developers at a high-profile Turkish university.
We helped Narcade to localize the games Farm Bubbles, Bubble Popland, Zipline Valley, Ignis, Bubble Friends, Gummy Dash, and Starship Shooter. All of these are available on both Google Play and the App Store.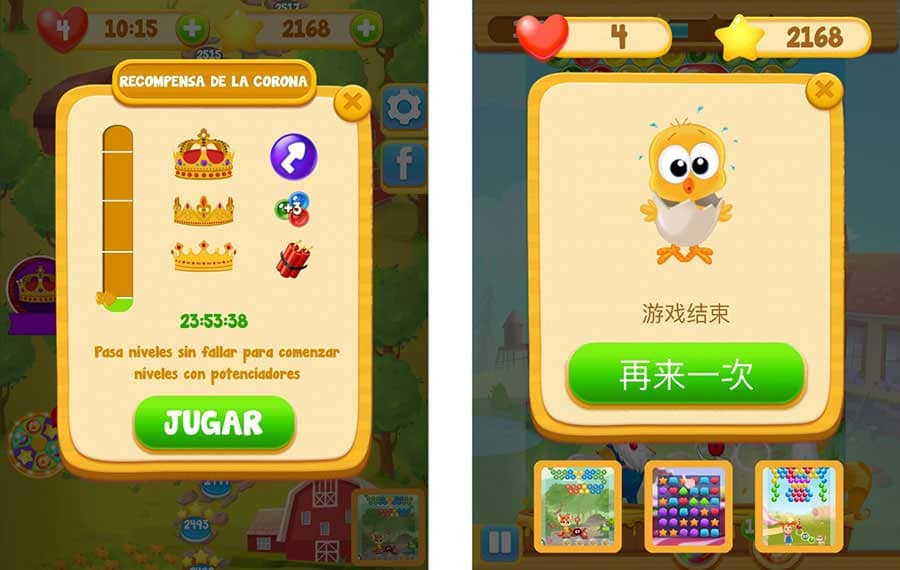 Localization began with the 10 most widespread languages — simplified Chinese, French, Spanish, Japanese, Brazilian, Portugese, Korean, German, Arabic, Russian, and Italian.
To retain users, the Narcade team is constantly developing and augmenting the game with new features, levels, and quests. To translate these updates they use Nitro — an online professional translation service.
Narcade began using Nitro in June of 2017, when they translated the gameplay text and store description for Farm Bubbles. Below are the stats for the period of April 1, 2017 - August 28, 2017, showing the rise in the number of organic installs of Farm Bubbles in Korea after localizing the game into Korean:

After basic game localization, Narcade used Nitro to translate the texts for What's New and regular updates. This is especially convenient when there are only a couple of lines of text, and the translation is needed urgently.
In addition to the games themselves, Narcade also translates advertising texts. For example, the text for a Zipline Valley promo video was translated into Japanese. The result was an increased number of Zipline Valley installs in Japan. The Japanese video's clickability is 70%, compared to just 30% for the original video in English.

«Before Alconost and Nitro we worked with freelance translators via a crowdsourcing platform. Naturally, the process took more time and was more complex (and small wonder, what with contacting each translator separately for each language pair!). In addition, we weren't sure the translations were accurate.

With Nitro it's an easy matter for us to send the text for translation into multiple languages simultaneously: we just copy the text, specify the languages needed, and receive our translated texts within 24 hours!»

Ekin Usumi

Digital Mobile Marketing Director at Narcade
You can read the full text of our interview with the Narcade team on our blog. In it the folks there talk about which languages proved to be the most profitable for localization and about the possibilities for mobile games in Turkey.
Need to translate some text?