Landing page development services
We design landing pages, which are the pages on your site that the user is directed to when they click on an ad.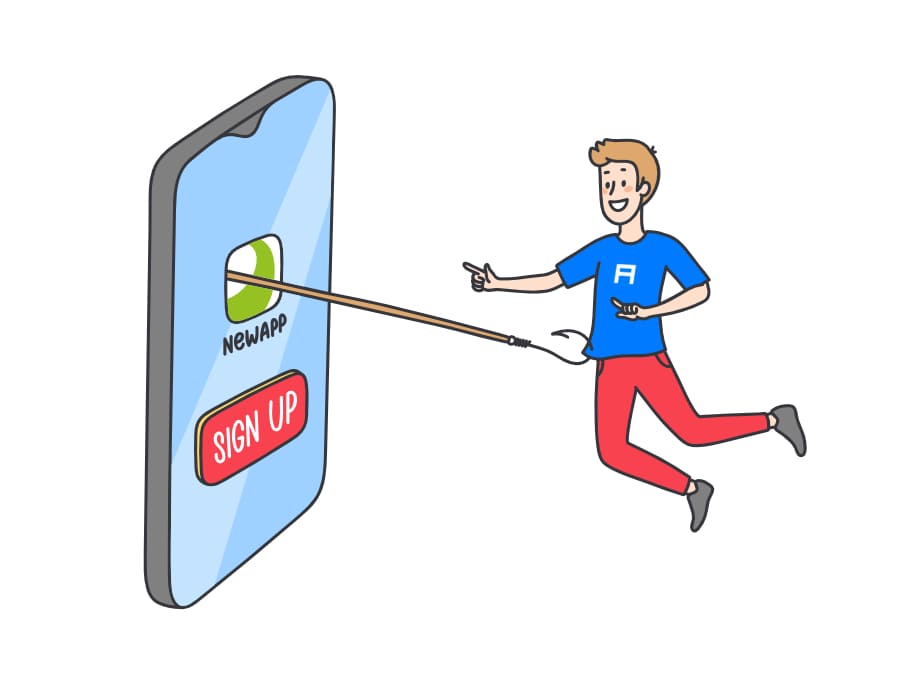 The purpose of the landing page is to convert your paid traffic into customers
In order to achieve this goal, the landing page content must answer user questions, and the landing page structure must get the user to take a desired action, whether that is requesting a call, adding an item to the shopping cart, or subscribing to a service. This is how we will boost your number of conversions.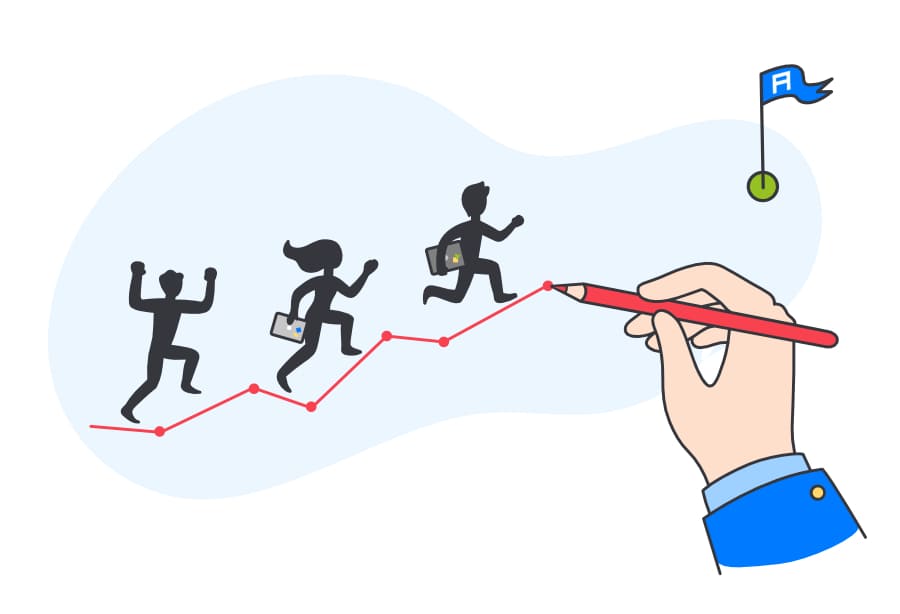 The problem is the high cost of PPC advertising
In order to reduce the cost of converting users through advertising, the landing page must be tailored to be as relevant as possible to the search query that the visitor used to find your website. This cannot be achieved using a static webpage, because it is physically impossible to place all the combinations of keyword phrases that visitors could use to find your product or service on a single page.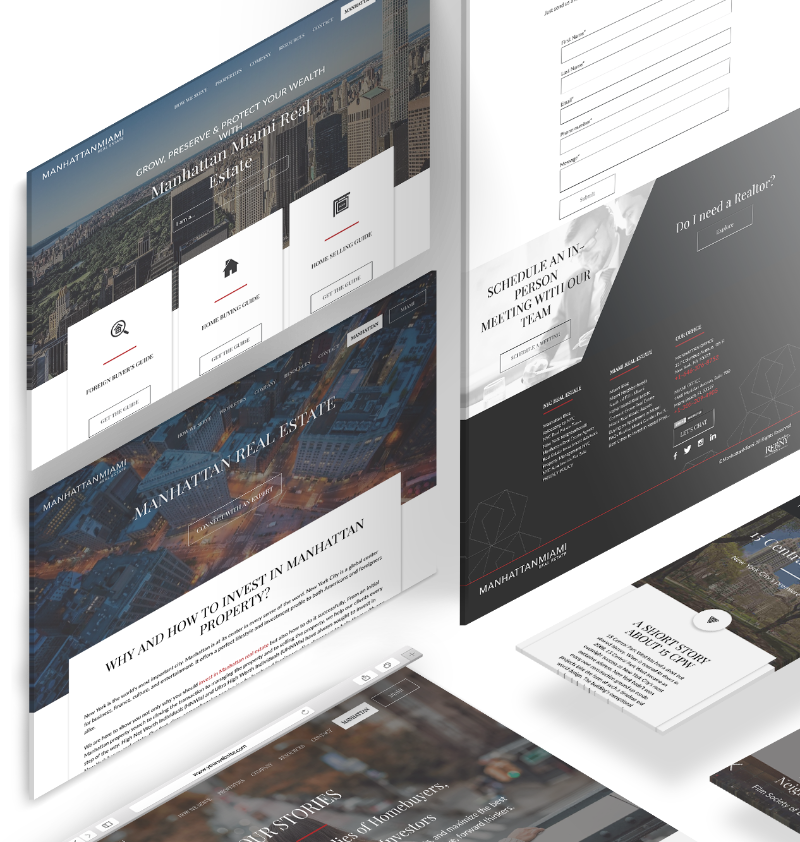 The solution is to order landing pages that convert
We can solve this problem by creating landing pages that are synchronized with your advertising campaigns. Depending on your search query or the user's interest, these dynamic landing pages can automatically adjust themselves by switching out several sentences, captions, and pictures.

This strategy can help you lower your cost per click on Google Adwords, since your landing page will be considered to be more relevant and your keywords will have a higher quality score. And the visitor who comes to your site by clicking on the ad will see that it offers exactly what they were searching for.
Landing page optimization for PPC advertising
Landing pages are directly tied to PPC campaigns. Accordingly, the same people who conduct these campaigns should also manage the landing pages. This is the essence of what we are offering. You only need to fill out a design brief and set up a subdomain for us, and then we will do everything else ourselves.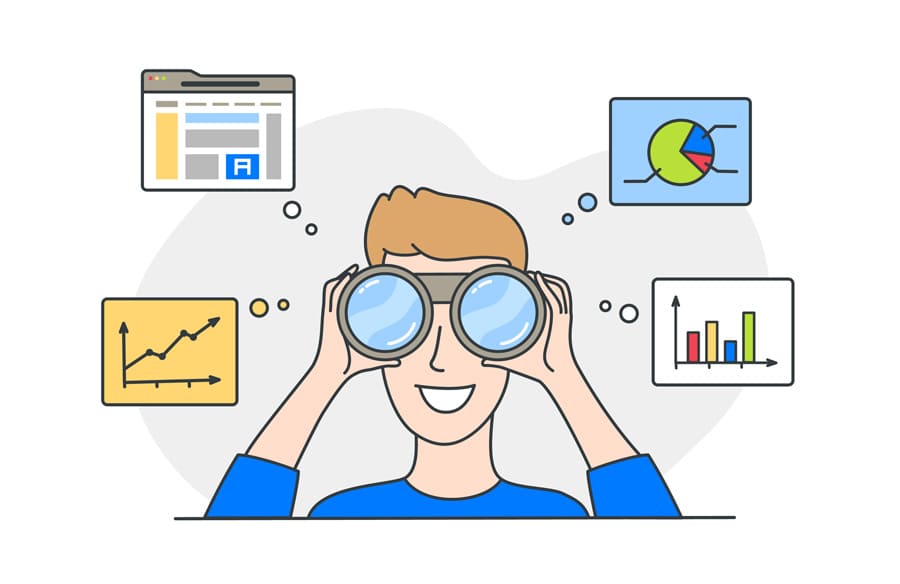 We will draft a price quote and manage the project.
We'll study your product and the products of competitors, and then we will prepare a list of proposals and a plan to implement them. We will calculate the project costs, and, once you have signed off on them, we will begin to carry out the plan.


We will develop and test two LP options.
The options will have different layouts (differently placed headers, blocks of text, illustrations, buttons, and other content) and structure (sequence of information). We will select the variant that achieves the best conversion results during testing.


We will write the landing page content and determine how it should be structured.
The text on the landing page will clearly describe how your product or service can help the customer. We will break the text down into logical blocks and try not to overload it with obvious facts and empty promises.


We will establish a system of multiple landing pages.
We will prepare as many landing pages as are needed in order to increase relevance and reduce the cost of advertising. We will synchronize the texts on the different landing pages with the texts of your ads and keywords in the Google contextual advertising system and the texts of your ads on Facebook.


We will configure the web analytics for your project.
When we activate your landing pages, we will also properly configure your analytics systems. The configuration will show you the accurate source of your conversions. We will work to decrease the number of dropped sessions, which occur when a user fails to proceed from the multiple landing page to the shopping cart.


We will manage your multilingual PPC campaign.
When you order landing page creation services from us, we will design and configure pay-per-action advertising that works together with your dynamic landing pages. If you already have a highly performing campaign, we can design effective landing pages that are tailored for it.
Cost of landing page design
| | |
| --- | --- |
| Type of work | Total fee, $ |
| Project management, A/B testing, deploying the finished HTML page, configuration of dynamic landing pages, and PPC development. | 400 |
| Redesign of an existing page on a website, designing the HTML layout from a PSD template. The price may vary depending on the complexity of the project. Any price differences must be approved in advance. | 200 |
The project manager who is assigned to your PPC ad campaign will be responsible for providing support as well as for adding and optimizing landing pages.
Please fill out the order form and we will calculate how much your individual project will cost.
Creation of videos for landing page
A video will make your page look more attractive. It will increase the amount of time that visitors spend on your site, and it will convey your offer to those visitors who don't like to read text.

You can find examples of videos that we have made for sites, services, and applications here. By the way, these types of videos are useful if you want to run your video ad on YouTube.
Multilingual landing pages
If you just want to verify that demand exists for your product in a foreign market, then you don't necessary need to localize your entire site.
For starters, you can create a landing page in a new language and direct foreign traffic straight to this page. We will help with landing page localization and development.
Landing Page Development FAQ
Where to promote landing pages?
The fastest and most effective method to promote your landing page is PPC advertising - 90% of landing pages are promoted that way. Dynamic landing pages help to reduce the cost of click, because it allows you to make your page as relevant as possible to the visitors requests. But PPC advertising, with all its advantages, has a big disadvantage - as soon as you stop investing in it, your landing page becomes "invisible".
For a long-term, though not immediate effect, SEO-promotion is suitable.
How to track a landing page?
The most popular tool to track a landing page is Google Analytics. If you have several landing pages, Google Analytics report will show you what pages have the highest traffic, what sources of the traffic are most effective, the length of the sessions, bounce rates, visitors demographics and behavior, and many other information that can be useful not only for SEO and PPC campaigns optimization but also for the whole marketing.
Our specialists will set up Google Analytics on your landing page.
How to optimize a landing page for SEO?
A landing page is a smaller and narrower entity compared to the whole website; it is usually designed to promote one service or one product. And SEO requirements follow from this.
Keywords that you use on the landing page should be focused on one offer and one group of semantically related words. The content should totally correspond to the visitors requests and be informative and brief at the same time. Keywords should also be included in the page title, description, headings, image alt texts, and others.
Our SEO specialists will do in-depth research of keywords for your landing page and give you an extensive list of recommendations for its optimization.
What makes a good landing page?
A good landing page should:
Be informative and brief - provide the essential info and nothing more;

Provide high-quality content;

Have simple navigation;

Easily lead a customer to a purchase (conversion);

Have a flawless design;

Have a clear call to action.
And some other essential elements that will make your landing page as effective as possible. Our specialists will help you do so.
Services you can be interested in:
Have a project in mind?
We'd like to learn more about it. In return, we'll get back to you with a solution and a quote.
Fill the form
Book a call
Our Clients
More than 2000 companies have trusted us with their projects since 2004. Those companies have awesome projects. Yours is awesome too. We'd love to work with you.