Mobile app promotion in the App Store and on Google Play
We'll help you increase organic traffic, become more visible, and attract new target users for your mobile app.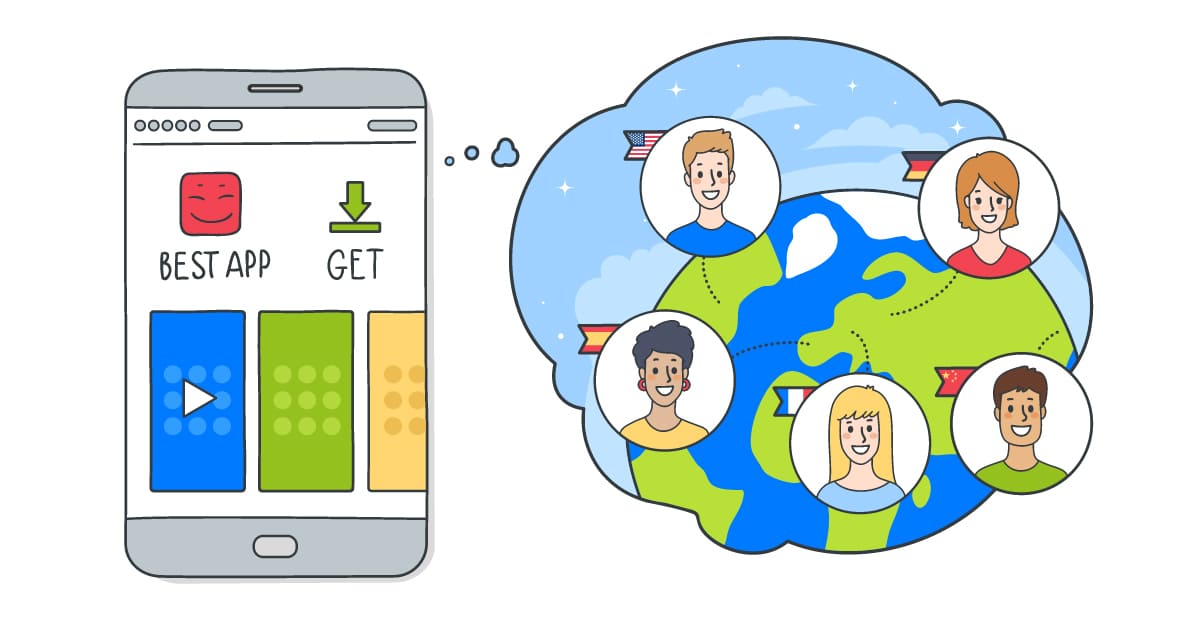 Mobile app owners are finding it harder and harder every day to compete for user attention. At Alconost, we handle multilingual mobile app marketing in contextual advertising systems and on social networks, as well as ASO promotion in the App Store and on Google Play. Our goal is to increase your app's visibility and number of targeted installs.
What does app promotion on Google Play and in the App Store consist of?
Mobile app marketing is a multifaceted process that includes:
an audit of your app;
app page optimization in the app store (ASO);
launching multilingual advertising on contextual and social networks.
We offer each of these services individually, but for best results we recommend going with the full package, which includes all the operations listed above.
Auditing your app

An audit is a detailed analysis of your app, along with a detailed analysis of similar apps on the market (your competitors). We not only evaluate search rankings, but also analyze metadata, the semantic core, and reviews from app users. You will end up with a list of recommendations for how to improve your search ranking by using selected key queries, increasing your number of users, and, consequently, increasing your conversion.
ASO
ASO (Аpp Store Optimization) is a package of operations toward optimizing an app page in the App Store and/or on Google Play. The service includes an audit of the app's current store page (name, description), an audit of icons and screenshots in certain localized versions, as well as translation and proofreading by a native speaker for other languages. You will receive a list of recommendations for the current graphics, an alternate name for the app, a set of keywords + an app description for the App Store, or a keyword-based description for Google Play.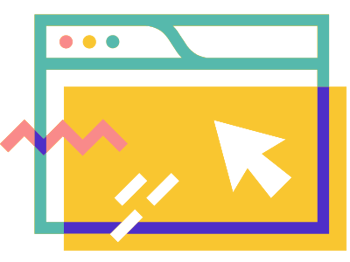 Multilingual mobile app advertising
We'll set up multilingual ads for your app in Google Ads, Apple Search Ads, and Bing Ads, on Twitter, Facebook and Instagram, and in YouTube and Vimeo videos.
Using these channels allows you to attract new target users. This service includes setting up and managing advertising in contextual and social networks, setting up app analytics, setting up code and conversion, analyzing performance and adjustments, and reporting.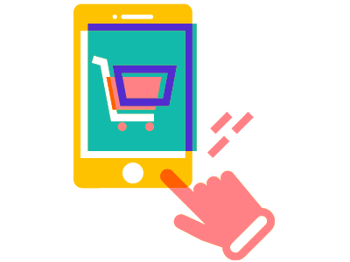 App promotion pricing
| | | |
| --- | --- | --- |
| Service | Details | Cost |
| ASO | App Store | $300 |
| | Google Play | $400 |
| | App Store + Google Play | $600 |
| App advertising | Contextual advertising | $300 |
| | Targeted advertising (social media) | $400 |
| | Contextual + targeted advertising | $600 |
The advertising budget is not included in the cost of work and is paid separately.
If required, the services of the translator, copywriter, and/or designer are paid separately.
App Store Optimization FAQ
Is there a difference between app store optimization for Android (Google Play) and for IOS (App Store)?
Yes, many things that really matter, for example, to Google Play, are not even considered by the App Store. We know all these differences and take them into account while working on projects. This is important if you want to optimize the page of your app the best way in each app store.
For example, the title, the subtitle and short description of your app play different roles in search results on Google Play and App Store. The keywords are a main ranking factor for Apple, while Google algorithms do not rely on a keyword field.
And many more nuances that have to be considered while running ASO in different app stores.
SEO and ASO have the same essence - optimization, and the same purpose - the increase of organic traffic. But with this external similarity, they are two different services and different actions to achieve the goals; they are managed by two different specialists in our company.
ASO is the process of optimizing an application in order to maximize its visibility in the app stores, increase traffic, and improve conversion rate.
SEO works with websites on their positioning, increasing the quantity and quality of traffic through organic search engine results.
These services are not competing and can complement each other in your marketing activity.
How to improve app store ranking?
ASO is aimed at improving app store ranking, because it is based on the knowledge of each store algorithm and application of this information in the process of optimizing an application or game. Without this, your app will remain invisible to users.
During ASO we pay attention to the name of the app, keywords and description, icons and screenshots, rating and reviews, video and other factors that influence app ranking.
Can I do ASO by myself or is it better to find an app store optimization agency?
You can do ASO by yourself, but with an app store optimization agency you will have more chances to do it effectively. App store optimization requires a deep understanding of how algorithms work, what are the main factors that influence app ranking, tracking any changes in app store policy and other. App store optimization agencies have all these plus rich experience and a range of specialists that can be useful (translators, copywriters, videomakers, designers).
Services you can be interested in:
Have a project in mind?
We'd like to learn more about it. In return, we'll get back to you with a solution and a quote.
Fill the form
Book a call
Our Clients
More than 2000 companies have trusted us with their projects since 2004. Those companies have awesome projects. Yours is awesome too. We'd love to work with you.