SEO copywriting
SEO copywriting is the process of creating interesting, useful, and unique SEO-friendly content with an emphasis on keywords. It also uses various structural elements, descriptions, illustrations, and more to take into account other SEO requirements for texts.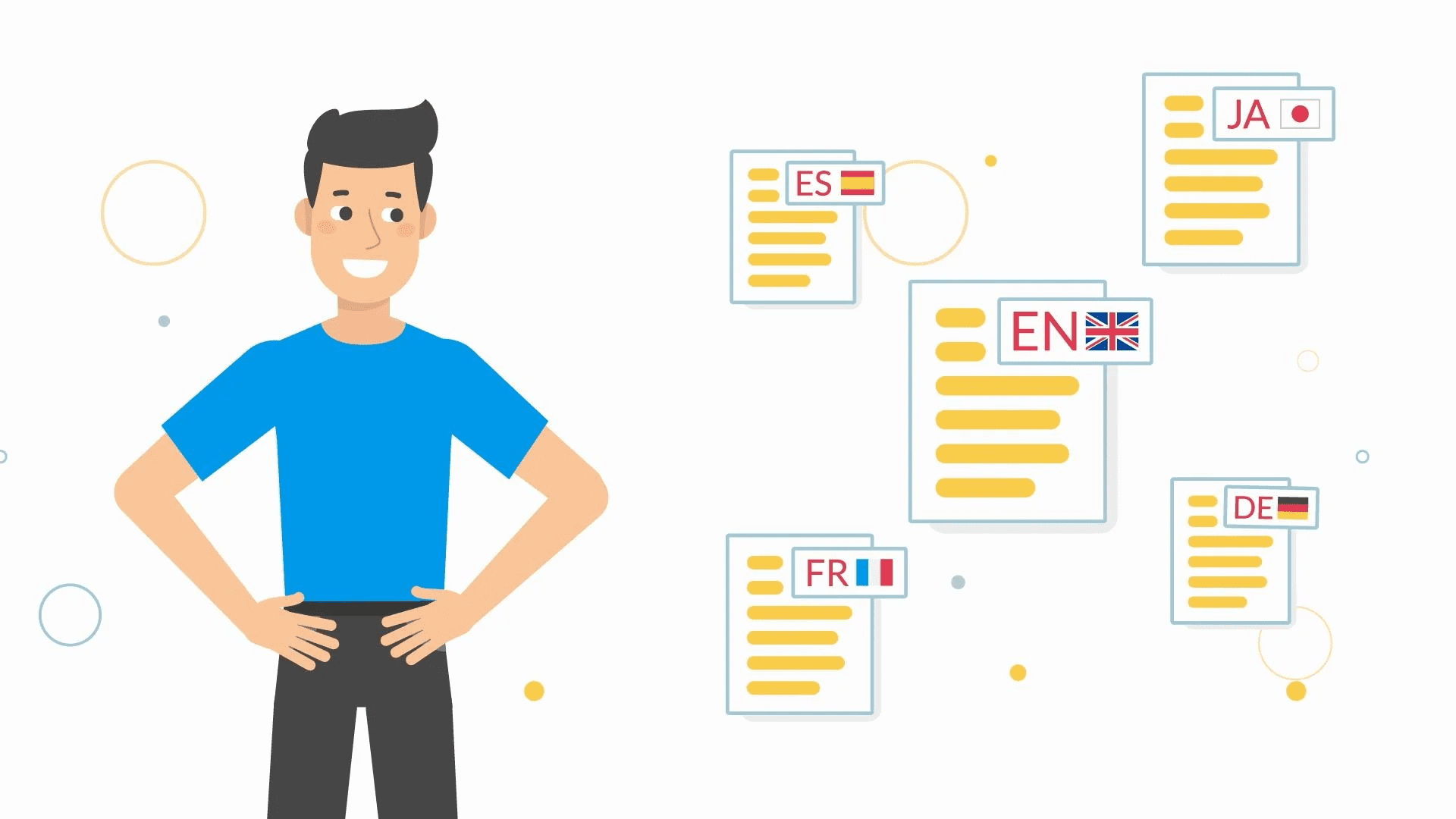 Distinctive features of SEO copy
SEO content writing differs from regular copywriting in that the resulting SEO copy should:
correspond to a search query: It should be relevant and in-demand and use carefully selected keywords
be structured: it should use headings, subheadings, lists, tables, and illustrations
be perceived as readable and natural: it should be unique and avoid keyword stacking and empty wordiness
use link redirects: it should link to other pages on your website or to external websites
Who needs an SEO copywriter?
You can create texts for your website on your own, but if you want them to be a sales tool instead of just words, it's worth turning to an SEO copywriter.
Professional SEO writing is a must for those who:
are optimizing their entire website. Without an SEO copywriter and good copy, that's nearly impossible to do.
want to increase organic traffic to their blog, website, etc. The likelihood of reaching the top of search engines' results skyrockets with SEO writing!
strive to meet user demand. An SEO copywriting specialist studies what your clients are looking for and interested in, thus maximizing the chances of hitting the bull's eye.
want the copy on their website to attract traffic and boost sales.
would like to reduce the cost of other ad types, such as contextual advertising.
Whatever your goal is, the cost of SEO content writing pays off in full over time.
Stages of copywriting for SEO
I. Preparation
The preparation stage involves studying the client's request and the structure and content of their website/product/service, searching for the client's main competitors and analyzing them, and comparing the client's data with other players on the market. The results will help the copywriter understand what kind of SEO copy is needed to meet the target audience's demand.
The SEO specialist then researches search demand using professional tools. If the SEO copywriting is for an entire website, then the website's semantic core is compiled. If the copy is a one-off text, keywords are selected based on the niche's competitiveness and frequency.
After that, detailed terms of reference for each text are put together. They include all the necessary keywords, requirements for their occurrence, suggested titles, the required word count, illustrations, linking, and other details. The more detailed the terms of reference are, the more precisely the SEO copywriting specialist can fulfill them.
II. SEO copywriting
Selecting a copywriter and discussing the terms of reference and deadlines - we choose a copywriter with the experience in writing texts on the subject of the client or related. When discussing the terms of technical requirements, if necessary, a responsible person of the client may be involved to clarify the details.
Writing copy - deadlines depend on the volume, complexity, and language of the text.
Checking that the SEO copy meets the requirements, and working on design - the manager checks the text, clarifies with the copywriter all the necessary details, and passes it on to the client.
If the client has questions, comments, or suggestions for improvement, revising the text.
SEO copywriting prices
SEO copywriting rates are usually higher than they are for regular writing. That's because of the requirements for SEO writing described above. An SEO copywriter should be able to write a text that will be interesting for the target audience and meet search engines' recommendations. SEO-friendly content must strengthen your search position and increase the website's visibility. Since this is a nuanced job requiring many skills, we work in tandem with an SEO specialist AND an SEO copywriter.
| | | |
| --- | --- | --- |
| Specialist | Cost | Description |
| Project manager | $40 /hour | Main contact person. Coordinates the specialists' work. |
| SEO-specialist | $40 /hour | Studies your product, website, and competitors. Does search demand analysis. Prepares terms of reference for the copywriter. |
| SEO copywriter | calculated based on the subject and language | Writes SEO copy that complies with the terms of reference and revises it. |
Contact us to calculate the final cost!
SEO copywriting FAQ
How to order SEO copywriting services?
First, you need to fill in the order form on our website or to send a request to ads@alconost.com. After that our manager will contact you, ask for important details, and will give you a short brief to fill in. We need it to better understand your business, competitors and your request. When the brief is filled in, we will develop an action plan, calculate an approximate expenses, approve them with you, and start working on your project. All the stages of SEO copywriting are described in detail above.
Does a basic SEO package include copywriting?
Our basic SEO package includes the work of project manager, internet marketer, web-analyst, content manager, programmer, usability specialist, and linkbuilder. SEO copywriting is usually paid separately. But there could be some exceptions for our regular customers. For example, if the main SEO research work is already done and there are no tasks for other specialists, we can include the cost of SEO copywriting into the basic SEO package payment. All these details we discuss with each customer individually.
What industry requires the most SEO copywriting?
SEO copywriting is an integral part of a website promotion, standing in line with technical optimization, navigation, ergonomic design, etc. That is why it is necessary to have quality and optimized texts on your website regardless of the industry. But special emphasis on SEO texts should be given to those companies that operate in very competitive niches. With the help of SEO copywriting you can improve website traffic, the trust of users and search engines, as well as increase sales.
Is copywriting important for SEO?
Copywriting is as important for SEO as any other part of the website promotion process. They are all interconnected, so if you will pay too much attention to one thing and neglect another, you will not be able to reach your goals in full. Texts on your web should not only be optimized with keywords but also be interesting, actual, and qualitative. They should be well-structured and easy to perceive, contain links to other pages of your website or external resources. Search engines analyze all these indicators, that is why you can improve organic traffic to your website by having good content made by SEO copywriter.
Services you can be interested in:
Have a project in mind?
We'd like to learn more about it. In return, we'll get back to you with a solution and a quote.
Fill the form
Book a call
Our Clients
More than 2000 companies have trusted us with their projects since 2004. Those companies have awesome projects. Yours is awesome too. We'd love to work with you.