The team here at Alconost recorded multilingual voiceovers for the Kerish Doctor software. To complete the project we chose professional voiceover artists who are native speakers of 12 different languages.
Kerish Doctor is designed to service Windows machines: it helps prevent OS crashes, fix registry errors, remove potential vulnerabilities, and clear the system of digital garbage. Kerish Doctor informs the user using voice notifications about certain actions, such as when a file is restored or vulnerabilities are detected.
The client independently recorded notifications for the Russian and Ukrainian versions of the program. But he delegated the task of recording notifications for the remaining 14 language versions to us.
The client chose voices from our voiceover artist database for Spanish and English. These are artists with who we work on a continuing basis to create voiceovers for videos and other recording projects. For the remaining 12 languages we had to recruit a dozen new voiceover artists for our database.
By the way, a voiceover artist is not simply a person with a microphone. This person is a professional narrator or voice actor who is a native speaker of the language in question, speaks with correct diction, owns the appropriate equipment, and maintains proper conditions to produce quality sound recordings.
We approached the task of finding new voiceover artists enthusiastically. First, we chose voices that met the customer's wishes in terms of their timbre and manner of speech. Then we provided demo recordings to our native speaker translators to review to make sure that the speakers spoke without an accent and had no pronunciation problems.
Having sent us texts in all 14 languages, the client requested that we direct the voiceover artists to use correct grammar, speak in complete sentences, and pay attention to correct word order when making recordings. Although text editing (proofreading) is provided as a separate service at Alconost, we were happy to accommodate the client's wishes and were able to include this service without increasing the project budget.
After we finished proofreading 4 out of the 14 languages, we proposed several alternatives for phrases that sounded more natural in the context of the assignment for the client to review. The client was given several options to choose from: a recording of the original text and a recording of the text with our edits.
Project facts and figures:
Languages: 14 (English, Hungarian, Danish, Spanish, Italian, German, Dutch, Polish, Portuguese, Slovenian, Turkish, Finnish, French, and Czech);
Total number of new voiceover artists that were chosen: 12;
Project volume: 196 phrases (14 for each language);
Project deadline: 6 weeks;
Recording of new takes to best match the desired reading style: for 3 out of 14 languages (performed for free).
Here are some examples of voice notifications in multiple languages.
Multilingual voiceovers can be a troublesome task. In addition to defining the task and exercising quality control over the project, you must listen to hundreds of demo recordings, establish contact with dozens of voiceover artists, and test selected performers. All of these tasks can steal dozens or even hundreds of hours from your life. We are ready to go to the trouble on your behalf and save your time — contact us today!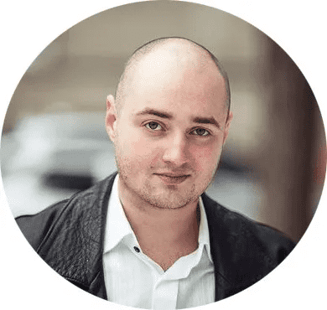 «Our product provides voice notifications about the most significant actions completed by the application.
The objective was to localize the product for a European audience, including by providing recordings of voice notifications in 14 European languages.
Because it was important for us that the quality of the localization be high, it was necessary that the recordings be made by professional artists who are native speakers of these languages.
We asked Alconost, which offers a full range of localization services, to help us with these tasks.
I would like to point out that we were particularly pleased with the following:
Speakers were selected whose voices had similar timbre and intonation to the Russian original.
Several of the most suitable candidates were selected for each of the languages offered.
The level of professionalism of the speakers was so high that they found that the word order of certain phrases was not quite correct, and they decided to record several additional variations that they thought sounded better. In the end we decided to go with these suggestions.
The result surpassed all our expectations!
We would recommend Alconost to anyone who needs professionals in the field of voice acting.»
Kirill Dorokhov
CEO of Kerish Products