The Jooble service is a popular international aggregator of job postings. The service allows you to search for employer listings across a huge database that is constantly being updated from listings that have been posted to the most popular job sites across the world. Currently the Jooble service is active in 60 countries.
Alconost should take some credit for this achievement: we localized the interface and translated the help system and legal notices for Jooble.org into 16 languages:
English
French
German
Italian
Spanish
Portuguese
Dutch
Swedish
Norwegian
Polish
Czech
Korean
Chinese
Japanese
Tagalog
It is noteworthy that Jooble decided to not only localize their service into common European and Asian languages, but also into such a relatively rare language as Tagalog. Have you ever heard of this language before? And yet it is the native language of more than 50 million inhabitants of the Philippines!
The source materials were provided in the form of .docx files containing text interspersed with HTML code and links to screenshots explaining the context of particular strings. The translation was carried out directly within the HTML code, and the translators were careful not to disturb the tags. Thanks to this workflow, the translation could be integrated into the customer's system in the least amount of time. Of course, all the work was done by native speaker professional translators with extensive experience working with texts in HTML format.
When all of the translated texts were added to the site, we then conducted a full linguistic testing of the site. This testing allowed us to fix some "long strings" that did not fit into their allocated places, and we also fixed the translation of certain strings whose proper meaning only became clearer in context.
The result of our efforts can be seen on the jooble.org website. Just select the country flag for one of the languages that we localized from the dropdown list in the top right corner.
We are very pleased that thanks to our efforts Jooble can now help millions of people who speak different languages to find their dream jobs!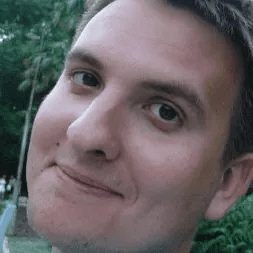 «Our experience cooperating with Alconost was easy and enjoyable. Alconost was able to offer translation services into non-standard languages at our request. All comments and suggestions were taken into account in order to produce a quality translation. The Alconost Nitro service also proved to be indispensable.»
Dmitry Grin
Jooble Technical Director