With the Southeast Asian market starting to become saturated, large companies are starting to take notice of the MENA market (Middle East and North Africa).
What's so attractive about the Middle East? A lot, as it turns out.
The Arab region has one of highest grossing mobile games markets in the world (

25% annual growth

)
22 countries with a population of over 400 million people
The games market in the MENA region has reached $4.8 billion in revenue and represents 23% of the market globally

T

he region has one of the highest ARPUs (average revenue per user) in the world at $181 (compared to just $48 in China)
What's striking is that only 3% of online content is available in Arabic, despite the fact that 70% of the Middle Eastern population use an Arabic interface. Western marketers and developers are clearly missing out.
The Middle East is the next big growth market for e-commerce which is predicted to be worth $49 billion by 2021. And did you know that 90% of online purchases in the Middle East are shipped from abroad? It's the perfect opportunity for Western online retailers.
It paints a tempting picture, so we at Nitro professional translation services decided to do some research and give our readers some tips for launching your product in the Arab market.
We sat down and talked with Hady Sharafeldeen, an English-Arabic translator. Below he shares his experience in Arabic localization and tips for approaching the Arab audience.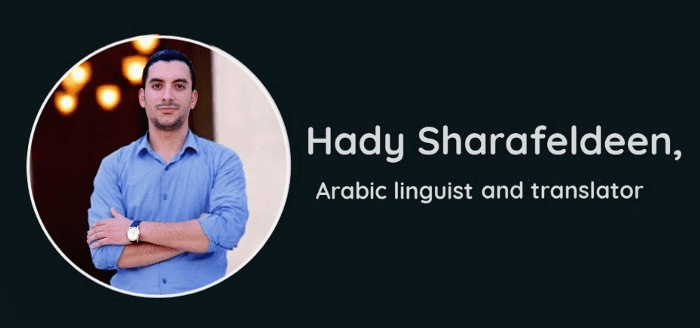 Modern Standard Arabic or one of the 30+ dialects?
MSA can be considered lingua franca among educated people in the Arabic-speaking world. When you order localization services, you are probably planning to reach out to all Arab-speaking countries. Modern Standard Arabic ensures that everyone who uses the localized content will understand it.
Some people claim that MSA sounds stiff and formal to Arabs, but when I was working on localizing Battlefield into Arabic, I also used Modern Standard Arabic. If Electronic Arts uses this variant and their users are happy with it, why shouldn't you?
Playing with different dialects and accents is possible in case of dubbing, but tread lightly and make sure that text localization is always MSA so that all Arabic speakers understand it.
Game localization and Arab gamers
Arabs are avid gamers, and with 50% of the population being under 30 years old this should come as no surprise. Almost 90% of smartphone owners in the UAE, Saudi Arabia, and Egypt play mobile games.
According to CD Projekt, localizing a game into Arabic is a logical step if the company wants to "grow and reach a bigger audience. Without localization a lot of people will simply be left out because they don't speak the language".
When I was working on Battlefield 4, localizing curses and insults was a challenge. We translators must absolutely soften and adapt these terms to be suitable to the culture and religion of the people. For example, Arabs don't use swear words like the F-word, and such curses are localized to the equivalent of "damn it."
Why bother translating into Arabic when most Arabs speak English?
Most Arabs do understand English and can express themselves, even when they are not fluent English speakers. But Arabs love and admire their language, as it is the language of the Quran, our sacred book. So we are people who love to use products in our own language.
Remember that over 70% of the population in Arabic-speaking countries use Arabic as the default language on their smartphones. If you address the Arab audience in the language that they speak, understand, and admire, your chances of succeeding are much higher.
Another reason to localize your product/website is that the original English text may come across as rude and insulting without cultural adaptation.
Considering Arab culture in games and advertising
Some things that are common for Westerners are not acceptable in the Arab world. Any content that includes suggestive images and text, mention of God, gambling, drug and alcohol references, and swear words is a big no-no.
In some cases you will only have to adjust the text (here translators will be of help), but in other cases you will have to change/replace scenes that are not appropriate from an Arab cultural perspective.
A positive cultural adaptation for mobile games: take notice of the major Islamic holidays Ramadan and Eid, congratulate Arabs and offer them thematic quests or special deals. These holidays are a peak season for the game industry as people work short hours and kids are on summer vacation, so everyone plays games to pass the time.
Arabs value these events, as they have special spiritual significance for them. Even if you just say "Have a blessed Ramadan!" (رمضان كريم), your Arabic users will appreciate it.
See how PUBG Mobile integrated a Ramadan event in their game: they offered log-in rewards for the entire duration of the holiday (which lasts for about a month, as we pointed out in our article "How to turn international holidays into in-game events").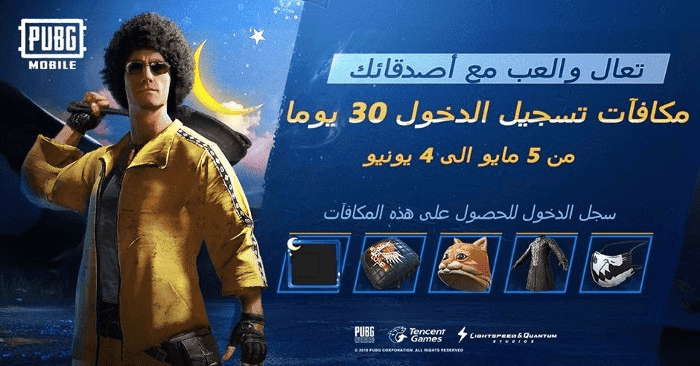 If you hold weekend activities in your mobile game, remember that the weekend in most Middle Eastern countries is Friday and Saturday.
Conclusion
Is targeting the Middle East worth it? Absolutely!
The MENA region is home to the world's most active gaming community. By 2022 the mobile gaming market in the Arab world is expected to become a $2.3 billion industry.
Many of the biggest spenders are from the Middle East, and countries like Saudi Arabia and the UAE (United Arab Emirates) have the highest average revenue per paying user (ARPPU) in the world.
But there is still a shortage of quality games and other content in Arabic. Some major brands have already realized that they can capitalize on this situation, and so can you. Localize your game into Arabic before this market becomes oversaturated!
We're sold on this opportunity! How about you?
Interested in expanding to other markets? Check out these tutorials:
How to Expand Your App Globally: 5 Tips from Wachanga CEO
5 Keys to Understanding Brazilian Mobile Game Market
How to promote your app in Japan, Korea and China
A Quick App-boosting lifehack: ASO in other languages

Need professional localization for your game?