It's no surprise that eCommerce can be an absolute gold mine today. Covid-19 has already affected this market. US consumers are expected to spend $709.78 billion in 2021, meaning an overall 18.0% growth in eСommerce. Furthermore, e-sales are likely to reach 14.5% of total retail sales — the highest share increase in a single year on the market.
If you're already a part of this eСommerce movement, you may be wondering how to increase your sales. The answer is simple: enter foreign markets, starting with localizing your website.
This post was originally published on Serpstat.com blog.
Why does your eCommerce website need localization?
Let's first define what localization is. Localization is the adaptation of content to a specific market. The main goal of language localization services is to make the content look as local as possible.

Localization is much more than just translation. It is more about thinking outside the box — researching regional specifics, analyzing local marketing channels, and paying attention to time zones, currencies, and data formats.

ECommerce websites desperately need localization if you plan to conquer foreign markets. About 65% of people prefer content in their native language when buying online. This means it's in your interest to give your clients access to a localized version of your website.
A short guide to eСommerce localization

If you're having trouble deciding where to begin your eСommerce localization, we've got you covered. Follow these steps, and your localized eСommerce website is going to rock.
Market research
The first step, and a crucial one, is market research. Before entering terra incognita, it's a good idea to gather some information about the foreign market. Consider learning more about these things:
• Your buying persona
• Relevant target audience
• Cultural and seasonal preferences
• Legal regulations
• Popular payment methods
• Competitors
• General clients' expectations.
Market research saves you from the mistakes you may otherwise make when entering a new market. It's an essential step if you don't want to waste time and money.
Adapting products
After doing research, try to think like a native and consider what products can be altered to meet this new market's needs.

For example, if you're selling clothes in the USA and Japan, you might need to introduce smaller sizes for the Japanese market. Or, if you're selling electronic gadgets, make sure that your power cords fit the region's electrical outlets.
Content translation

When you are 100% sure that your products are suitable for the foreign market, you can translate your content. If you need to translate into several languages, think about using a localization and translation agency's services.

Amazon is an excellent example of how to translate a website's content. All the content for different language versions is fully translated into each locale's language. Below you can see that the Italian version of Amazon looks native to Italians.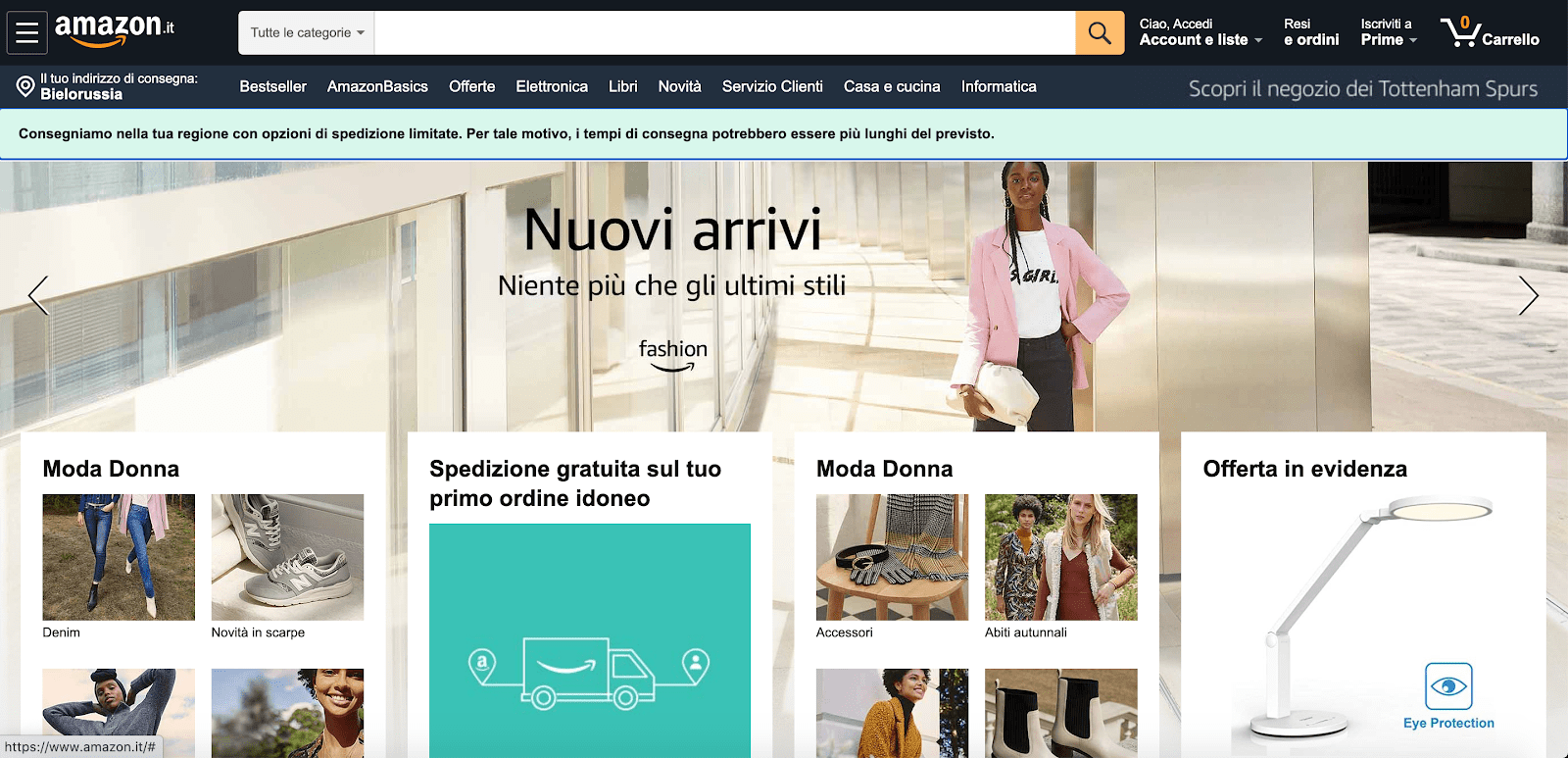 Conversely, some eСommerce websites don't translate all their texts. Even though most people will understand the overall content, it might ruin the native user experience. In the example below, you can see that not all the texts were translated into Japanese.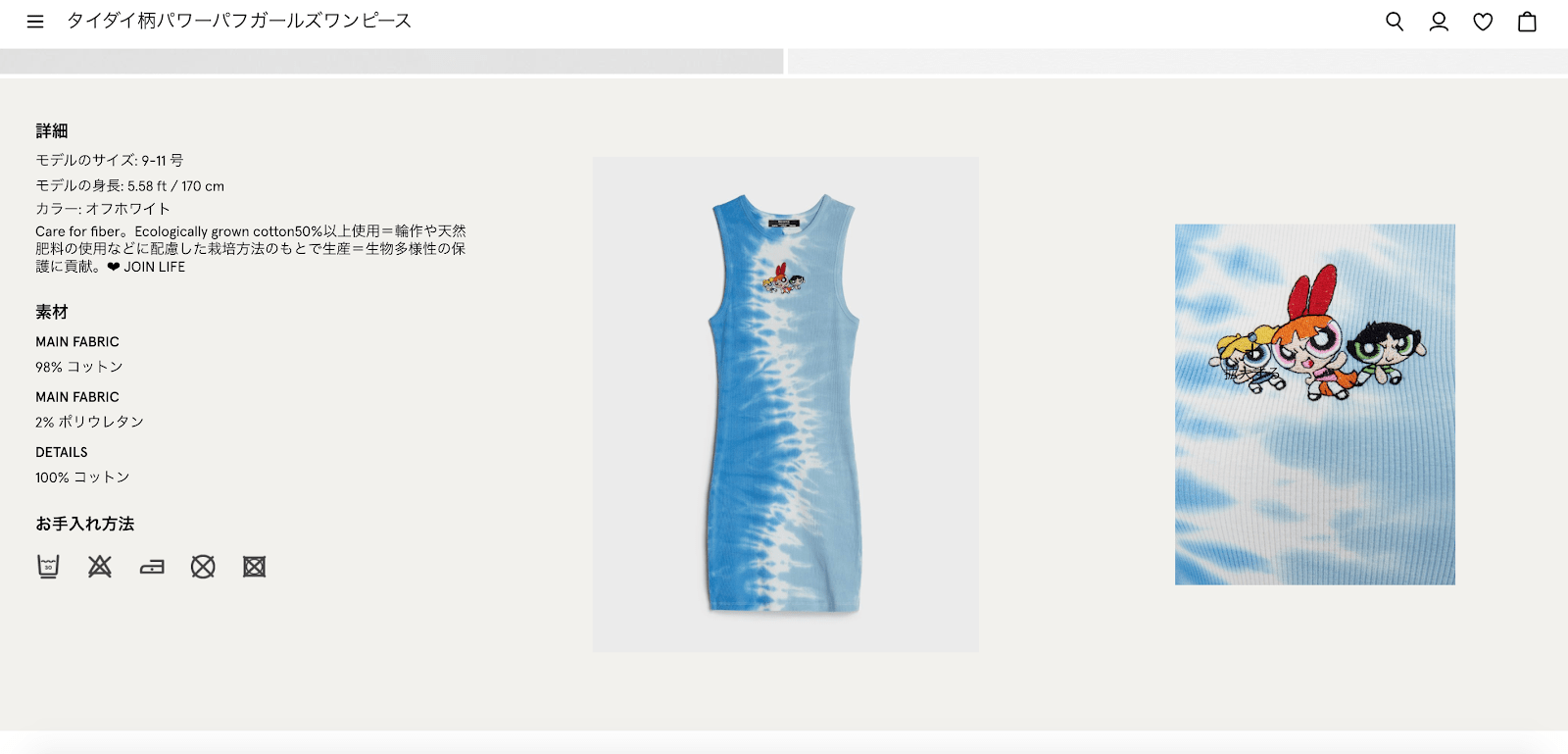 Here's a tip: consider introducing continuous translation and localization processes. Think about using a translation management system, such as Crowdin, that stores all your localized documents in one place, contains glossaries of your terms, and effectively manages all multilingual content.

As a rule, eСommerce websites require constant content updates, such as new product information or price changes. For these purposes, you can use a service such as Nitro, which lets you translate as little as one word. It makes content translation a breeze and allows you to update your content as often as you need without waiting several days.

Need help with translation or localization?
Local SEO
Localizing your website doesn't stop at translation. You also need to adapt its SEO terms. Research relevant keywords, see what keywords your competitors rank for, add your local phone number and address, and locate your business on Google Maps or any other popular regional map service. Besides, don't forget to optimize your URLs and meta descriptions for the new locales.
Currency, payments, and shipping optimization
Don't forget that currencies and payment methods may differ from one region to the next. And don't forget to change the currency symbols for the country where you plan to sell.

Additionally, think about introducing new payment methods when entering new markets if needed. For instance, Konbini is a payment method popular in Japan, while in France, it's a good idea to support Carte Bancaire.

Here, Skullcandy fully localized its cart and took the trouble to change the currency into Japanese yen for the Japanese locale.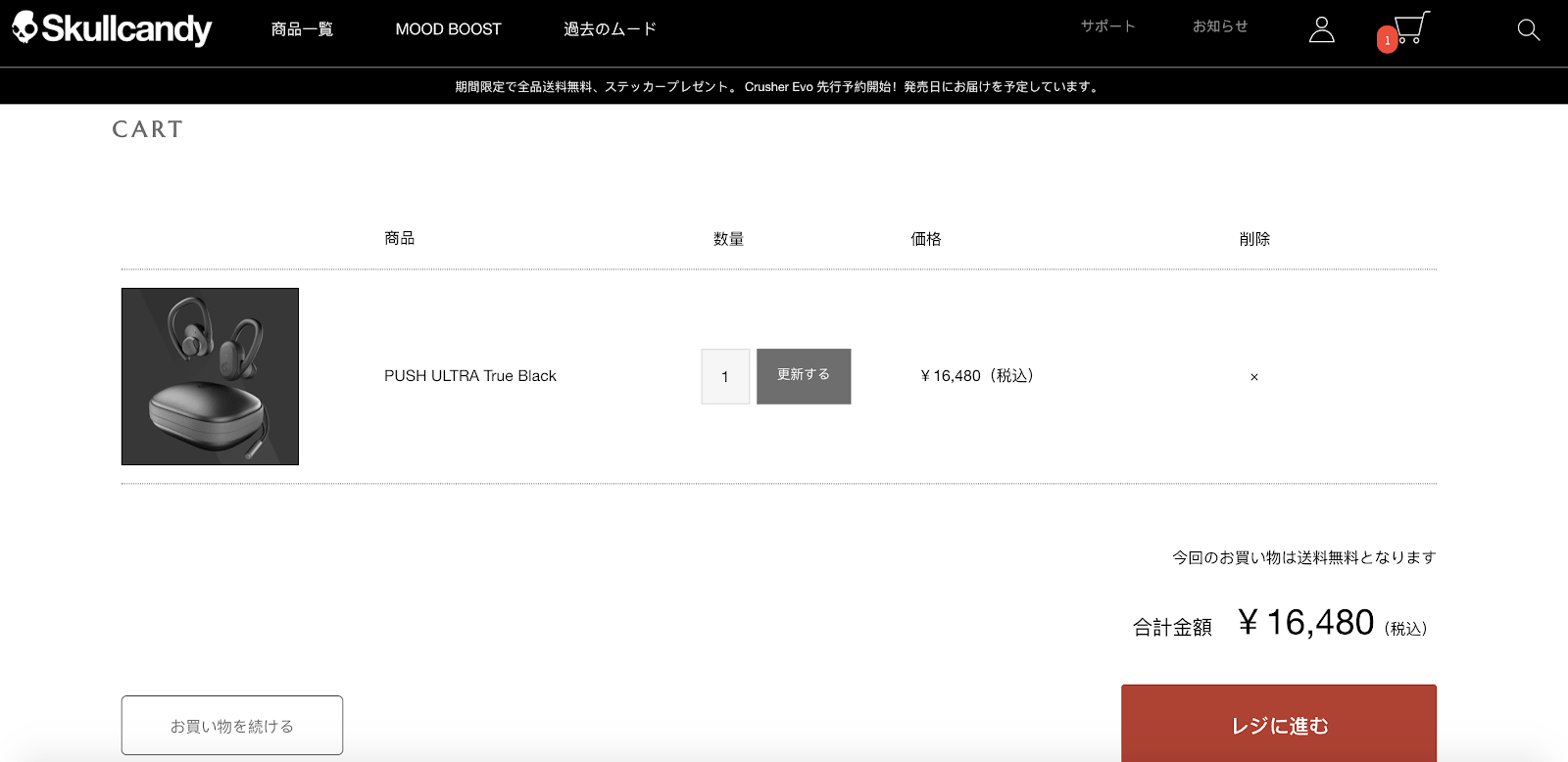 Local support team
For the best customer experience, it's highly recommended that you hire a local support team to resolve all possible issues. If you can't hire a local support team, you can set up a separate email for each region and hire a native freelancer to answer all questions. You can also get a local phone number to make your support center even more efficient and responsive. In the picture below you can see how every part of the eCommerce website has been translated. And Nike didn't forget about localizing its customer service. Nice job!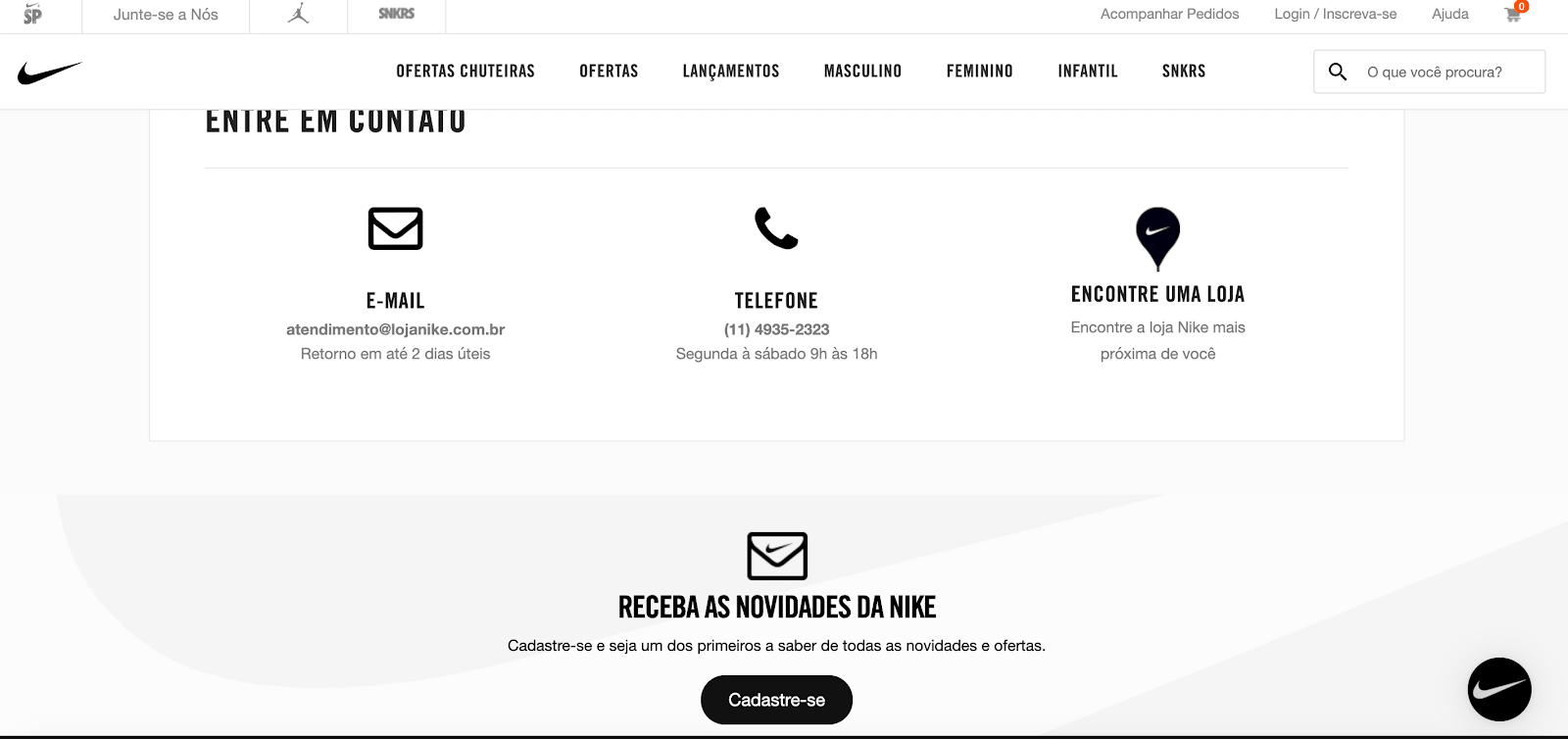 Challenges in eCommerce localization
Localization is not a one-day task. It requires an investment of time and human resources.

One challenge is the nature of eCommerce. The content of eCommerce websites changes quite often, so you'll need to constantly stay on top of the changes.

In Alconost's experience, it's essential to pay attention to these common factors — all crucial in eCommerce website localization:
• Currency, time, and data formats. As we've mentioned before, you need to pay attention to the formats used in various regions. For example, don't forget to replace $ with € if you're entering the European market.

• Choose a suitable translation management platform. You'll likely have many files and texts, which means you'll need a platform where you can manage all those files. In the case of 2Checkout, Alconost decided to use Crowdin as an all-in-one platform.

• Attentive work with XML files. The final translated file must be checked to ensure that the code structure does not change and that resource files are properly converted from CRM to the translation platform and back. Also, keep in mind that there are various possible file formats, such as XML, JSON, or CSV files. So it's important to keep all the documentation consistent to avoid any integration and migration issues.

• Check UX/UI. Note that word and sentence length in different languages varies. For example, German words are often longer than English ones, so make sure that they match the button sizes and fit the website format.

• Localize images and photos. Images and photos on the website need to look local. Use photos of models that look authentic for the region. Also, make sure that all texts within images are translated.

• Sentence structure. It's best to write simple sentences, as the length of the sentences and the number of words in the same sentence can vary drastically in different languages. For instance, in Russian and Polish, nouns decline, altering their length. Russian verbs also have more forms of conjugation than in English.
• Keyword research. This aspect is often underestimated, but it's an absolute must to make a localized eCommerce website work for you.

A quick case study
As one of the biggest localization agencies, Alconost often shares its experience working with eСommerce clients. One client of particular interest is 2Checkout, an online payment processing service. 2Checkout often works with eСommerce clients that want to enhance their business by adding a payment processing system to their website. 2Checkout helps with online payments and offers its clients additional services that may help boost online sales. One such add-on is website content localization for 2Checkout eСommerce clients.

2Checkout turned to the Alconost team to assist with their professional localization services. While working with 2Checkout, Alconost managed to overcome all the eСommerce localization pitfalls they encountered.

In particular, the localization team pays special attention to UX/UI. Even if the client doesn't request a check of the original texts, the translators check all the details on the original, native-language website.

In the case of 2Checkout, Alconost suggested a more easily translatable version of the original text on the client's website to improve the entire user experience and website interface. Later on, this original text provided by Alconost was used as a framework for other language locales.
Original text: "No Surprises — We will email you about upcoming renewals and confirm that your license has been renewed 30,7 and 3 days before the renewal and confirm that your license has been renewed if you do not opt out."

Alconost's enhanced reduced version: "No surprises — We will email you about upcoming renewals 30,7 and 3 days before the renewal and confirm that your license has been renewed if you do not opt out."

The Crowdin platform is a tool that helped simplify the translation tasks and facilitate communication with translators, allowing 2Checkout to maintain a very hands-on approach to managing the translation flow.

In the screenshot, you can see how Alconost's managers requested clarification to ensure 100% accuracy of the translated and localized texts.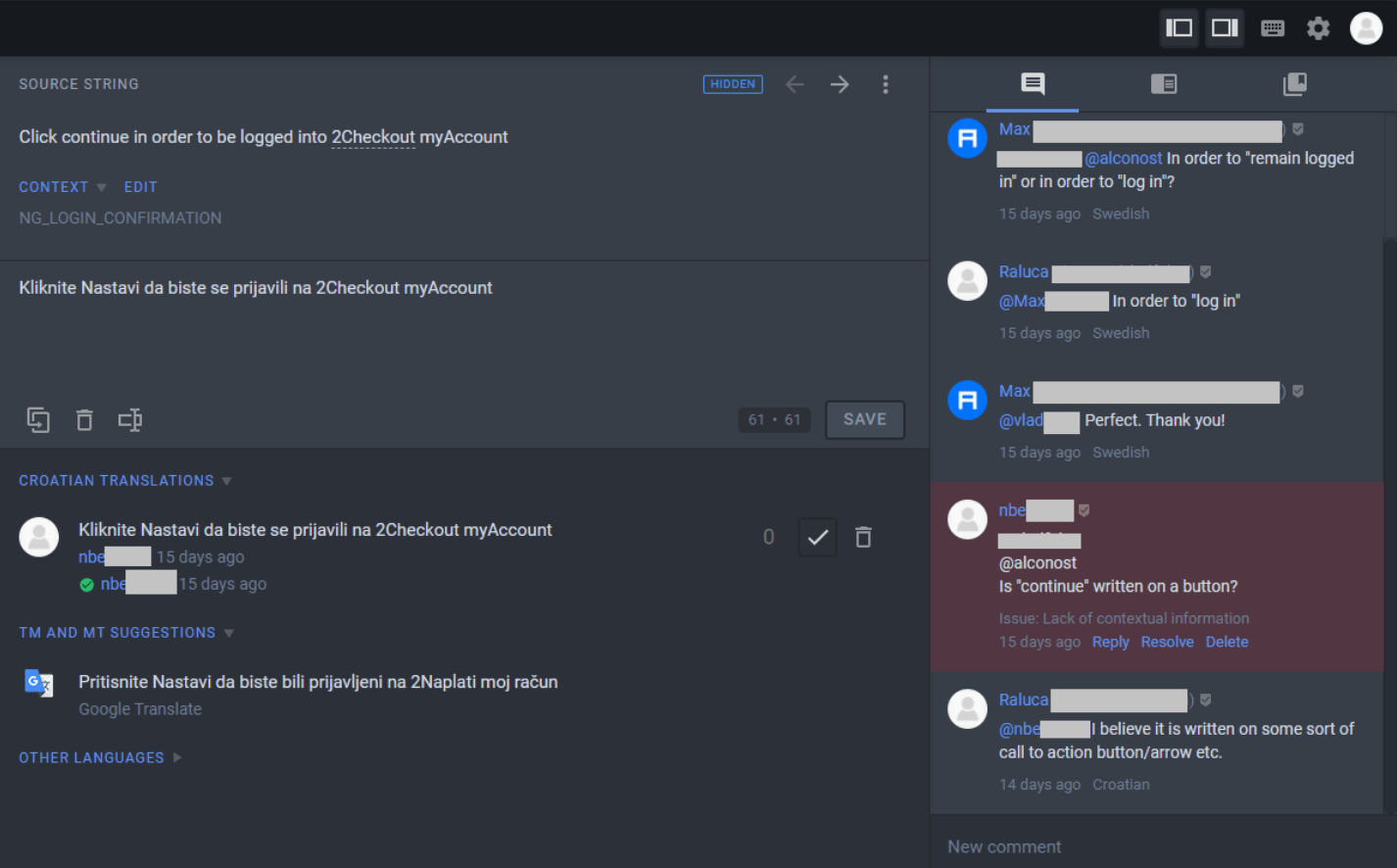 Bottom line
As you may have noticed, eCommerce localization requires time and human resources to achieve professional results, which will pay off in the new markets.

EСommerce localization projects are complex, and you need thorough research and a well-structured plan to do it right. But the result is worth it: localizing your online store opens up a world of new horizons for your eСommerce business.
Need to translate your eCommerce app or website?